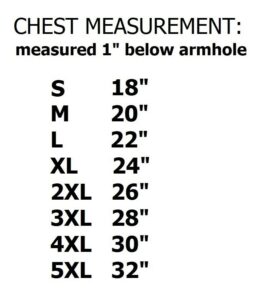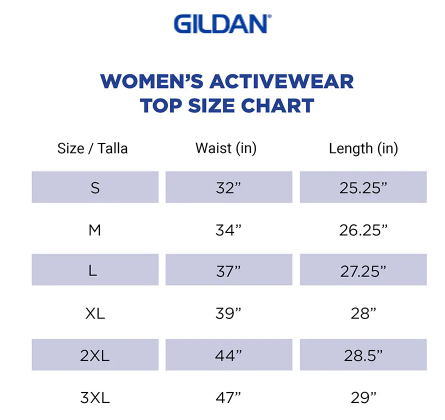 READING THE SIZE CHARTS
Garment measurements on these size charts are flat, in one direction (one side).
Manufacturers' chart measurements are guidelines, and may have variances from their physical garments.
Manufacturers' use various descriptors for their fit/cut/silhouette such as "classic fit" (normal cut), "fitted" (somewhat slimmer), and "slim fit" (slimmest of these options). Gildan uses the terms in the chart referenced.  Such terms are useful, but  can applied inconsistently, even when used within the same brand. 
Please do NOT send us your height and weight, it will not help us advise you of your size as people carry their body weights differently.
HOW TO MEASURE YOUR SIZE
Measure a Garment that Fits You
Perhaps the easiest way for you to determine your chart size is to measure your favorite similar style garment in your closet and then compare it to the chart (allowing for shrinkage).
Measure Your Body
Another way is from your body measurements.  When measuring your body for a shirt, allow for space between the chart measurement and your body measurement.  Space is needed for comfort of movement, and for possible shrinkage.  The amount of additional room is also dependent on the size (allowing more space for extra large sizes) and personal preference.
Space is typically in the range of an additional 2″ to 4″ for a chest or waist measurement, but can be 5″ to 6″ for a desired loose fit and a very large size like 3X.